Our Story
Located in Seneca, PA, Barens was established in 1994 by its president, Gary Barnes.
As a supplier of pressure washer parts and accessories, we are a wholesale distributor and sell ONLY to qualified retailers. If you are an end user in need of parts or service, give us a call. We'll be happy to provide you with the phone number of a retailer in your area.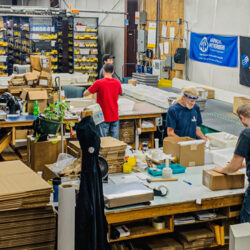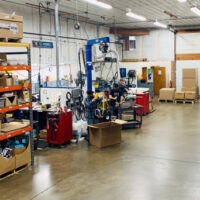 The Barens story began in the fall of 1993 in Northwestern Pennsylvania. The owners of Alkota Distributorship, Frank Shaderline and Mike Baker, approached Gary Barnes with the idea that eastern USA was in need of a wholesale supplier specializing in pressure washer parts and accessories. Gary Barnes had recently sold his successful janitor supply business that his family owned for over thirty years. He was looking forward to enjoying an early retirement, but was soon convinced to join Shaderline and Baker in a new joint venture that became Barens, Inc.
Fortunately, the company that purchased Barnes janitor supply business was only using half the available warehouse and showroom space, so Barens rented the other half to start their business. Equipped with the knowledge that Shaderline and Baker had of the pressure washer industry, the trio began reaching out to the thousands of pressure washer dealers, car washes and repair centers throughout the United States and Canada.

The first order of products shipped from the Seneca, PA warehouse in May 1994. In 2004, Barens opened a western warehouse in San Bernardino, CA. In 2009 it was moved to Fort Mohave, AZ where it still operates today. In November, 2019, Gary Barnes sold Barens to BE Power Equipment, whose head office is in Abbotsford, Canada.
Over the last 30 years, Barens has grown to become one of the most respected supply houses in the industry. Barens represents major pump manufacturers including AR, CAT, Comet, General Pump, Giant and UDOR, along with accessory suppliers Suttner, PA, TecoMec, X-Jet, Veloci, Baldor, Suntec, Beckett, Wayne and others.
From the first day of operation, it has been our goal to supply quality products to pressure washer dealers, repair centers and car washes. Our staff takes great pride to package each item so it arrives without damage and is easily identified with product labels.